Coins are listed in order of Emperor.
Scroll down for denarii from Augustus to Nerva or click one of the buttons above
email: enquiries@hadriancoins.co.uk
Silver denarii
Denarii were the standard silver coins of the first and second centuries AD.
25 denarii made 1 golden aureus and one denarius was worth 4 sestertii
A typical denarius measures approximately 18 mm in diameter.
If you are interested in buying any of the coins featured on this page,
please email us to check that it is still available, quoting our reference number
(beginning RC_).
---------------------------------------------------------------------
Vitellius - January to December AD 69
---------------------------------------------------------------------
RC 375 - Vitellius (January to December 69 AD) - silver denarius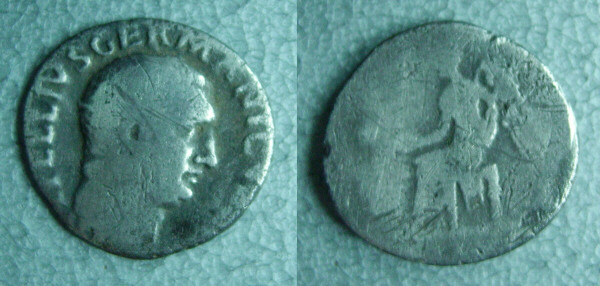 RC 375 - Vitellius (January to December 69 AD) - silver denarius
obverse -VITELLIVS GERMANICVS [IMP]
reverse [CONCORDIA] - Concord (harmony) seated
£170
---------------------------------------------------------------------
RC 3191 - Vitellius (January to December 69 AD) - silver denarius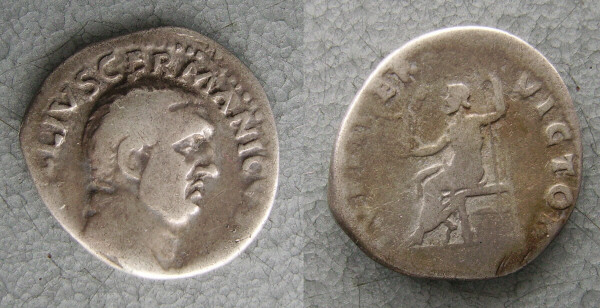 RC 3191 - Vitellius (January to December 69 AD) - silver denarius
obverse -VITELLIVS GERMANICVS [IMP]
reverse IVPPITER VICTOR - Jupiter seated with Nike (Spirit of Victory)
£195
---------------------------------------------------------------------
RC 3227 - Vitellius (January to December 69 AD) - silver denarius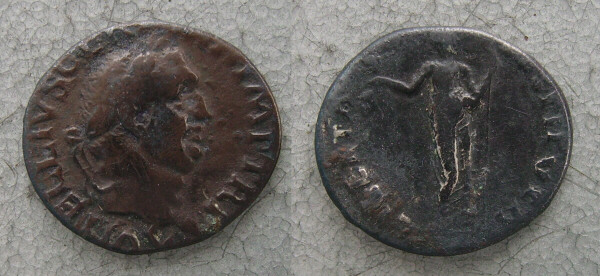 RC 3227 - Vitellius (January to December 69 AD) - silver denarius of May/June 69
obverse -VITELLIVS GERMAN IMP TR P
reverse LIBERTAS RESTITVTA - Liberty standing holding Cap of Liberty and staff.
The Pileus or Cap of Liberty was the red conical cap presented to freed slaves (presumably while their hair grew back).
In the late 18th century, it was the symbol adopted by the American and French Revolutionaries.
£295
---------------------------------------------------------------------
Titus, 79-81 AD
---------------------------------------------------------------------
RC 3199 - Titus (79-81 AD) - silver denarius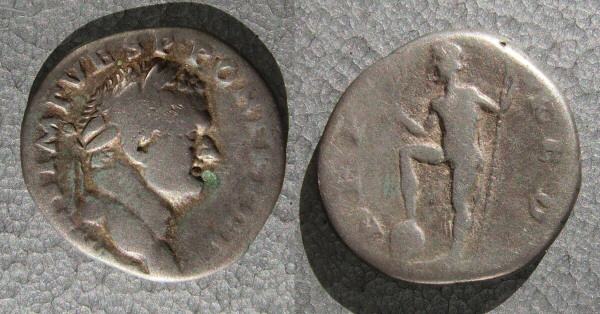 RC 3199 - Titus (79-81 AD) - silver denarius of 72 AD of Antioch Mint (as Caesar)
obverse - T CAES IMP VESP PON TR POT
reverse - NEP RED - Neptune standing, foot on globe, holding aplustre and sceptre.
The aplustre was the ornamental stem of a galley.
SOLD
---------------------------------------------------------------------
RC 3148 - Titus (79-81 AD) - silver denarius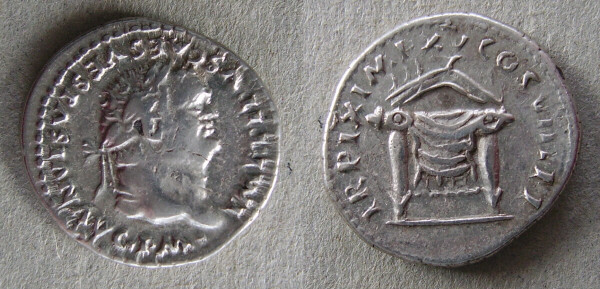 RC 3148 - Titus (79-81 AD) - silver denarius of 80 AD
obverse - IMP TITVS CAES VESPASIAN AVG PM
reverse - TR P IX IMP XV COS VIII PP - thunderbolt on draped table.
£265
---------------------------------------------------------------------
Domitian - 81 to 96 AD
RC 378 - Domitian (81-96 AD) - silver denarius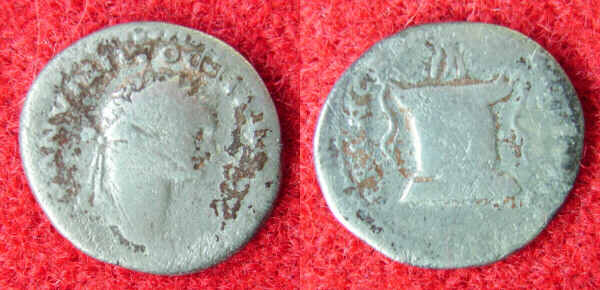 RC 378 - Domitian (81-96 AD) - silver denarius, as Caesar under Titus (79-81 AD)
obverse - CAESAR DIVI F DOMITIANVS AVG (reading outwards)
reverse - PRINCEPS IVVENTIS - Garlanded and flaming altar
£35
---------------------------------------------------------------------
RC 3188 - Domitian (81-96 AD) - silver denarius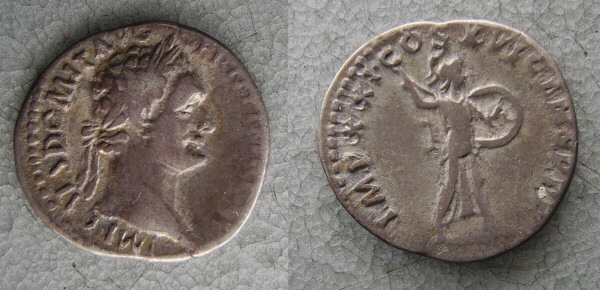 RC 3188 - Domitian (81-96 AD) - silver denarius of 91-92 AD
obverse - IMP CAES DOMIT AVG GERM PM TR P XII
reverse - IMP XXI COS XVI CENS PPP - Minerva with shield brandishing her spear.
£95
---------------------------------------------------------------------
RC 2951 Domitian (81-96 AD) - silver denarius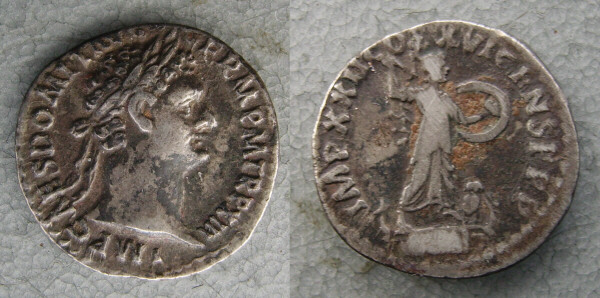 RC 2951 Domitian (81-96 AD) - silver denarius of 91-92 AD
obverse - IMP CAES DOMIT AVG GERM PM TR P XII
reverse IMP XII COS XVI CENS PPP - Minerva advancing with shield and brandishing spear
£150
---------------------------------------------------------------------
email: enquiries@hadriancoins.co.uk